Cash-strapped China Evergrande Real Estate Group said it has hired advisors to examine its financial options and warned of the risks of default amid plunging property sales, sending stock and bond prices lower.
The real estate giant was scrambling to raise the money it needed to pay lenders and suppliers.
Regulators and financial markets worry that any crisis could spread to the Chinese banking system and potentially lead to wider social unrest.
In the latest development, Evergrande said two of its subsidiaries failed to meet guarantee obligations of 934 million yuan ($145 million) in wealth management products issued by third parties.
It said in a statement to the Hong Kong Stock Exchange that this could "lead to a cross default," which "would have a material negative impact on the group's business, prospects, financial condition and results of operations," without providing further details. on products.
The company's shares fell to a six-year low in Hong Kong today and the Shanghai Stock Exchange suspended trading of its listed bonds amid sharp fluctuations in their prices.
Evergrande said it has appointed Houlihan Lokey and Admiralty Harbor Capital as its joint financial advisors, the clearest indication yet that it is looking at restructuring options, analysts say.
The two companies will assess the Group's capital structure, assess liquidity, and explore solutions to mitigate current liquidity pressures and reach the optimal solution for all stakeholders as soon as possible.
Evergrande said last night that speculation online about bankruptcy and restructuring was « completely untrue ».
This came despite growing market expectations that Evergrande may need to restructure, after China ruled in August that various lawsuits against the developer would be handled centrally in Guangzhou.
Evergrande said it is talking to potential investors to sell some of its assets, but has not made « significant progress » so far.
---
Read more
Evergrande – China's fragile housing giant
---
The company said earlier this month that it was in talks to sell certain assets, including stakes in two Hong Kong-listed units Evergrande New Energy Vehicle and Evergrande Property Services.
Pressures on Evergrande – which has 1.97 trillion yuan ($305 billion) in liabilities – have intensified in recent weeks as concerns about its ability to repay investors spark protests that are sure to rock Beijing.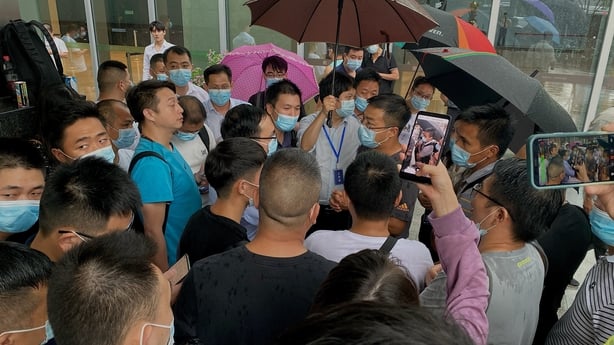 The company blamed « continued negative media reports » for eroding investor confidence, leading to a further decline in sales in September.
Shares of the company are down more than 10% this morning to their lowest levels since December 2014. Shares of the publicly listed electronic company are down more than 23% and those of its property management unit are down 8%.
Moves in the company's highly liquid internal bonds have been volatile, with one bond traded on the Shanghai Stock Exchange rising nearly 23% and bringing trading to a halt, while another bond in Shenzhen is down nearly 12%.
Angry investors gathered near Evergrande's headquarters in the southern Chinese city of Shenzhen yesterday to demand the company repay loans and financial products.
Fund managers and analysts say the developer's struggle to sell assets quickly and avoid defaulting on huge liabilities increases the risk of contagion to other privately owned developers.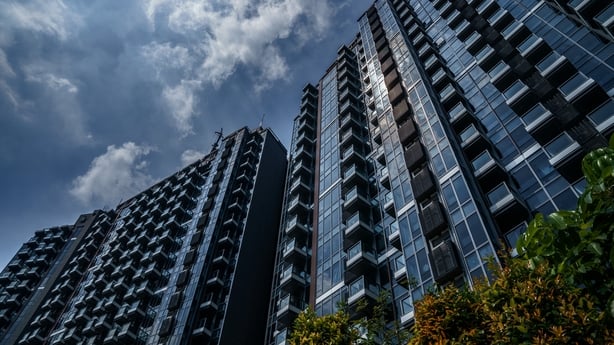 In a statement, it said it was facing « unprecedented difficulties » but would make every effort to resume work and protect the legitimate rights and interests of its customers.
The company's debt has been repeatedly reduced by rating agencies targeting the developer due to its massive debt restructuring struggles.
« Spécialiste de la télévision sans vergogne. Pionnier des zombies inconditionnels. Résolveur de problèmes d'une humilité exaspérante. »